Update from Appalachian State University — week of June 8–12
The extraordinary confluence of a global pandemic and recent displays of deplorable racism is rightfully forcing the evaluation, assessment and reconfiguration of the most basic tenets of our lives. Now, our thoughts, our words and, most importantly, our actions define us and determine our path. We are coming back together to safely make in-person connections during the two most important issues that have hit higher education in our lifetimes. Beginning next week, I will be meeting with small groups across campus to hear your thoughts and ideas as we work together on safely reopening and progressing forward together during this difficult and painful time.

The voices of Appalachian have been loud and clear, standing in solidarity with our Black faculty, staff and students. This week, the UNC System established a six-member Equity Task Force — a special committee of the Board of Governors that will meet with student, faculty and staff groups to discuss issues of race and equity in the UNC System. On campus, my leadership team is increasing the work of their divisions, digging deeper into their systems and processes to help unearth and remedy the disparities that result from centuries of systematic, nationwide oppression. We have made great strides, yet recognize they are small in comparison with the necessary systemic change that must be made. We must — and will — continue progressing forward.

Dr. Willie Fleming, who many of you know is Appalachian's first Chief Diversity Officer specifically tasked with Inclusive Excellence, champions this work taking place on our campus. Beginning next week, he will share regular updates broadly with campus, and will also make this information available on the university's website dedicated to diversity and inclusive excellence.

Right now:

We are working each day to manage the significant ramifications of the COVID-19 pandemic. Its financial impact on our campus has hit our receipt-supported areas the hardest. Athletics in particular, has faced a significant budget shortfall, which is projected to be at least $5 million as a result of this pandemic. This week we took an extremely difficult step, informing Athletics staff of mandatory furloughs that will impact every full-time employee of the department, a total of 106 employees. By implementing furloughs, it is our goal to protect as many jobs as possible as we navigate the financial consequences of this pandemic. The furlough plan will reduce the hours worked by most Athletics employees over a 90-day period. A smaller number of employees will be on continuous furloughs, but for shorter periods of time. All employees will retain health insurance and other employee benefits. Athletics has implemented operating budget cuts, sport reductions and changes to scheduling and travel strategies. We are hopeful this will be the last step we need to take to address their significant financial challenges.

Furloughs are limited to receipt-supported areas, and Human Resources and Business Affairs have been diligently engaged in finding ways to protect as many jobs as possible. To avoid additional furloughs, I asked that people in other receipt-supported areas, including Campus Dining, be reassigned to the important work of safely returning our students, faculty and staff to campus.

Committees across campus are working diligently on a phased return to campus, always with the health and safety of the community guiding our every decision:

Next week, our Project Management and Implementation Team will begin weekly progress reports to campus.

This week saw our Child Development Center and Lucy Brock Child Development Laboratory Program begin phased reopening plans, and I am grateful to these staff and faculty for their diligence in returning these important services to our campus.

We have a range of personal protection equipment, including plexiglass shields and face coverings. Three reusable face coverings will be provided to every student, faculty and staff member. Face coverings will be required to be worn in accordance with CDC guidelines whether at work, in class or in public areas on campus.

Classroom plans are being developed; we have identified additional classroom space for use as needed; cameras and microphones, projectors and other equipment are being purchased, and air flow systems are being maximized to allow for increased outside air exchange.

All of these efforts are taking place thanks to faculty, staff and academic leadership, and I would like to thank our academic department chairs, our faculty, and our Environmental Health & Safety and Emergency Management, Building Services and Facilities Operations staff in particular for their incredible work in this regard.

We are first and foremost a university, a center for learning. Appalachian's faculty, staff and students continue to elevate the Appalachian Experience:

Throughout the month of June, our Student Orientation Undergraduate Leaders (SOULs) are dedicating their time and efforts to one-day virtual orientation sessions for more than 5,000 incoming students, ensuring they feel connected to the university and prepared to start their Appalachian education.

Faculty in the Walker College of Business collaborated with faculty at Kristu Jayanti College in Bengaluru, India, to provide a two-week virtual study abroad experience for students at both institutions.

Reich College of Education faculty members shared advice and insights into how to make the most of online teaching and learning, and how to engage students in virtual spaces.

I am thankful to work alongside Mountaineers who are invested in the success of the entire Appalachian Community. We have and will continue to adapt for the pandemic, and we will work harder and more deliberately to eradicate institutional racism and inequity.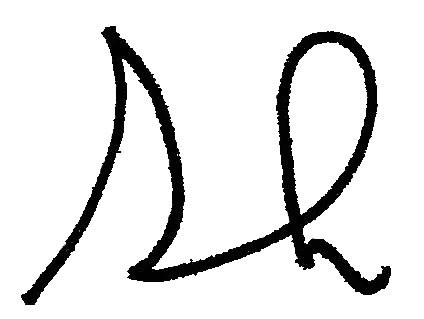 Sheri Everts, Chancellor