Update from App State — message from Chancellor Sheri Everts
Earlier this week, I shared my immense sadness and anger in a message to our campus community and also shared remarks by App State Police Chief Andy Stephenson and Chief Diversity Officer Willie Fleming about our continued commitments to our community. If you haven't read them in full, we hope you will here.
As critical conversations take place across the nation and world about the importance of inclusion and equity, I have been deeply touched by the dozens of our colleges, departments and programs; athletic teams; student organizations; student services; university offices and more that have shared emails, social media posts, website posts and messages in public support of our students, faculty and staff of color. In particular, Reich College of Education Dean Melba Spooner wrote, "I know words are inadequate right now, but I also know that silence is not an option." The diverse perspectives and approaches — which mirror what so many of us are feeling — are united in the belief that we can all do more and do better, and we are collectively dedicated to doing so.
Since classes resumed after spring break, the Office of the Dean of Students has hosted a weekly town hall meeting with students to discuss these important issues. The office worked with three Appalachian students to host a special meeting today called "Dialogue with the Dean." This was an opportunity for the participants to have open, honest conversations — and to share their anger, frustrations and sadness — about recent national events and the needs of Appalachian students.
When lives are at stake, systemic change is more critical than ever. Black Lives Matter; and we are listening, hearing and working to effect change.
When racism is institutionalized, change — to be real and effective — must be implemented across the entire institution. Many of the foundational changes we have made and continue to grow include more inclusive hiring practices, increased diversity on our leadership team and in our faculty, staff and students, decreased divide between the success of our white students and students of color, and an innovative police development program that is changing the way we train officers and reinvent policing. As we become more diverse we will continue listening, hearing and acting because our changing community will continue to identify ways we need to do better and be better. Even as we misstep, make mistakes and say and do the wrong things, academic settings are filled with people who value learning from our past to improve the future.
As we respond to the upheaval of our lives and our emotions brought on by police violence and systemic racism, we are also navigating a global pandemic. In May, Appalachian began a calling effort to reach out to every current and incoming App State student. Now more than ever, it is critical our Black students hear from us directly that we care and value them in our community.
Support for our entire campus community is always available. Students can contact the Office of the Dean of Students here or the Counseling & Psychological Services center here. Faculty and staff can find employee assistance resources here or access free counseling services for faculty and staff here.
We all want to be together, in person, to support one another during these troubling times and to facilitate needed opportunities to dissect these complex issues — and I am thankful for the committees that are planning for our safe return to campus. I would like to share a few updates on our plans to return to campus:
Appalachian's faculty, staff and students continue to build connections with those in our community and across the world. For instance, last weekend, App Builds a Home hosted a virtual dedication for its first home completed through a partnership with Watauga County Habitat for Humanity — and the team is already planning a second home, construction of which will begin this fall. Also, several of Appalachian's faculty Fulbright scholars — who were brought home from their respective partner universities at the beginning of the COVID-19 crisis — are continuing their work remotely to further global connections for their students and the Appalachian Community.
I also want to extend a special congratulations to the fifth-grade graduating class of Appalachian's Academy at Middle Fork — our second class of mini-Mountaineers! Last night, we honored their accomplishments with a virtual ceremony, which you can view here. I know they will all go on to do big things!
We work every day to make our university more inclusive, safe and connected. This week, especially, has brought increased urgency to this work and we will continue to make it a priority.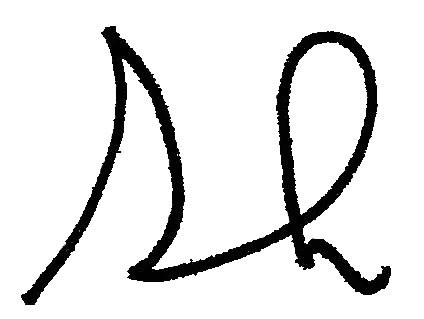 Sheri Everts, Chancellor