COVID-19 update from Appalachian State University — week of May 25–29
We are prioritizing our academic mission as we continue our response efforts to COVID-19 and simultaneously manage the "recovery" phase of this crisis situation. In this regard, there are many groups across campus working on Appalachian's transition back to classes and labs in the fall and beyond. As we continue refining the plans for fall, we are also putting plans in place for a phased-in return of employees to campus.
What will returning to work look like?
We will continue with our current teleworking plan until at least June 26. Earlier this week, faculty and staff received a communication from Human Resources that shared updated work and leave provisions, which you can view here.
As we prepare for the safest possible phased return of our staff and faculty to campus, we have developed a return-to-work guide, which you can view here.
This living document discusses in detail the safety measures that will be in place during Governor Cooper's Phase 2 of lifting COVID-19 restrictions. The guide also provides information about face coverings, physical distancing, sanitation and initial scheduling guidance for supervisors and employees. It is not a full guide for returning to classrooms, laboratories, internships and other learning environments. That work is ongoing.
We are keeping the health, safety and well-being of the Appalachian Community at the forefront of every decision.
As we phase employees back to work on campus, the safety measures we are implementing include close coordination with state and local public health agencies, while following UNC System guidance and guidelines of the Centers for Disease Control and Prevention, which you can view here.
We will provide face coverings for all employees for use while working, as well as visible signage and guides on campus to help with physical distancing. A robust cleaning schedule will also be in place.
Planning for fall semester and beyond continues.
In every aspect of our operations, seeking and sharing information is key to making the best possible decisions. As teams across campus work to make recommendations about many important areas — including academic course delivery; safety, health and wellness; the on-campus residential experience; campus services and sanitation; and child care — we will share their work. To that end, as noted in my weekly update to campus last week, we have created a dedicated website to provide and solicit information about the planning underway for fall 2020 and beyond, which you can view here.
Since the launch of this website last week, the Project Management and Implementation Team has received informative feedback and questions from many of you, which they have directed to the appropriate work teams. We have kept our UNC System leadership up to date on the work of these planning groups, and will provide an early June status update on key progress areas, including health and safety guidance, communication planning, contingency plans for maximizing remote study and telework if necessary, cleaning and sanitization procedures, and fiscal management.
Thank you to the many members of the university community who have been involved in both formal and informal discussions. We all share the goal of creating an optimally safe and quality learning experience for our students, and I hope you will all continue to be active participants in this process.
Other important projects, initiatives and distinctions.
Faculty and staff across the university have shown tremendous resilience in adjusting to the challenges of the pandemic, all while proceeding with initiatives and projects and earning well-deserved distinctions, including:
On Monday, the university observed Memorial Day, a day honoring those who have died in service to our country. Navy veteran Chuck Ford, director of App Catering and assistant director of Campus Dining, placed a wreath at our Veterans Memorial to commemorate this important occasion. We hold close the strong military tradition on Appalachian's campus, which is uplifted daily by the hundreds of enrolled student veterans and active-duty military members, as well as our veteran staff and faculty members.
The University Priorities and Planning Council has continued revising the university's strategic plan, and they intend to complete the plan this fall. I encourage all those in the Appalachian Community to engage in this valuable process by providing feedback through the form linked here.
The Climate Action Plan Committee work continues, and they will present their plan to campus in August.
The Leon Levine Hall of Health Sciences earned Silver LEED certification. This is our university's 10th building to be awarded LEED certification, a globally recognized symbol of sustainability achievement and leadership.
During this pandemic, Appalachian's faculty, staff and students have continued to exemplify the qualities of a Mountaineer: caring, service-oriented and research-driven. I have never been prouder to be part of this extraordinary university.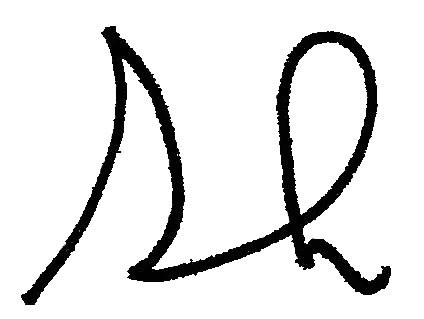 Sheri Everts, Chancellor