Celebrating the #AppStateClassof2020
Today, we joined together from our living rooms, kitchens, dining rooms and front porches to witness a defining moment in each of our graduates' academic careers and in Appalachian's history. During our university's first virtual commencement — which you can view any time here — more than 3,600 students began the next chapters of their lives as our newest Appalachian alumni.
I was overwhelmed — as I hope our graduates were — by the outpouring of excitement and support on social media from graduates, family, friends, alumni and all those who care for our students. I hope you will take a moment to visit our commencement website and view the many heartfelt testaments to the Class of 2020, such as these:
"... stage or no stage … we did it, Class of 2020!🎓 Forever grateful to be a Mountaineer."
"Congrats to my sister on her graduation from @appstate! Fun fact: My siblings and I have now all graduated from the same university! Our love for Boone runs deep."
"While not having graduation obviously isn't ideal, missing one day doesn't diminish the past four years — not in the slightest. It's hard to put into words how much this school has changed me. My friends, Dance Team and even getting roasted in graphic design critiques all made me the person I am today and for that I'm truly grateful. Thanks for the best four years, Appalachian, and as always: roll 'Neers. 🖤💛🎓✨"
"Six years, two degrees, one sorority, lots of great friends and countless memories — thank you Appalachian State for it all. Boone will always have my heart. Cheers to officially having our master's; couldn't have done it without y'all! Here's to the next step."
"Regardless of how it ended, I'm beyond blessed to be able to conclude this chapter of my life and start a new one with my Bachelor of Science. Huge thank you to everyone who made my collegiate experience the most memorable four years of my life."
Our commencement speakers and guest performer were outstanding! New York Times best-selling author and Appalachian alumnus Stephen Dubner encouraged students to use their experiences at Appalachian to "do something wild, something bigger than they have ever done before." He also advised them to think of those who may someday thank them for accomplishing their wild endeavors, as well as who they want to thank right now for helping them get to this moment. Student speakers Olivia Gentry and Ann Marie McNeely gave fresh perspectives on the responsibilities of Appalachian graduates to make a difference in the world. Award-winning country music artist Luke Combs delivered a moving rendition of our university's alma mater and a surprise version of "This One's for You" he tailored just for us. The contributions of these Mountaineers, who span disciplines and generations, transformed our ceremony into a lasting tribute to the power of the Appalachian Spirit.
To our graduates: A virus may have stolen the culminating, face-to-face celebration of your accomplishments at App State, but your university, your families and the alumni who have come before you admire the resiliency and creativity you have shown leading up to this great day.
To our faculty and staff: Your investment in our students helped bring them to this moment and their vast accomplishments reflect the time you spent as teachers, fellow researchers, mentors and role models. My sincere thanks to each of you for the passion you bring to Appalachian, year after year.
I am profoundly grateful that in a time of physical distancing we were able to come together in a new way to honor our graduates and celebrate their achievements. Thank you to everyone who joined us today — we will never forget this extraordinary celebration nor the graduating Class of 2020.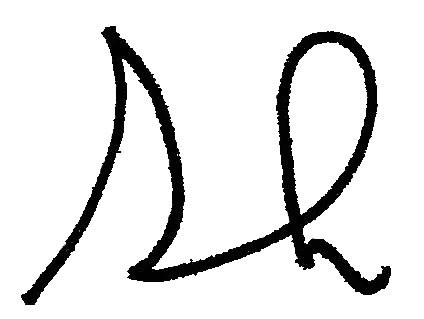 Sheri Everts, Chancellor