COVID-19 update from Appalachian State University — week of May 4–8
Our students have completed their exams and have officially concluded the semester. For some, it is the conclusion of the spring semester, and for others, it is the end of their academic careers at Appalachian. We are proud of our entire campus community for a strong end to a challenging semester. A heartfelt thank you to our faculty and staff for your tremendous efforts and for helping define the Appalachian Experience.
Earlier this week, Governor Cooper announced an executive order commencing Phase 1 of his plan to lift COVID-19 restrictions in the state of North Carolina effective Friday, May 8, at 5 p.m. With current telework and online and alternative course delivery in place, our operations will not see a significant impact as a result of this order. As a reminder, the current campus staffing plan under Governor Cooper's stay-at-home order remains in place (read the full message to campus here). We will provide further details as they become available.
Human Resources Director Mark Bachmeier has been working closely with the UNC System, which recently released additional guidance on pay and leave provisions. You may read the most recent guidance here. Please note we also encourage our employees to review the criteria for leave available to eligible employees under the new Federal Families First Coronavirus Response Act, which you can do here.
We will continue to keep our campus updated on these and other important matters related to COVID-19. Please continue to check for emails and visit the university's coronavirus website for the latest updates.
As part of Teacher Appreciation Week, May 4–8, I shared, on behalf of the university, our gratitude for local teachers and employees of Watauga County Schools, as well as those at Appalachian's Academy at Middle Fork. Our university has a long legacy of preparing educators to empower future generations. Many of our education students continued to make an impact while serving as student teachers this semester, even with the move to online instruction for themselves and their students. Laura Ialuna, a graduating senior majoring in elementary education, said it best: "Adapting to remote teaching has demonstrated to me how tough and resilient teachers are." I certainly agree and would add, it has also highlighted just how much we all appreciate our educators!
Laura, along with about 3,600 graduates, is quickly approaching another major milestone: Appalachian's first virtual commencement ceremony, which is just one week away. As I shared with campus earlier this week, we are proud to welcome award-winning country music artist Luke Combs as a special guest performer, joining his alma mater in celebrating the Class of 2020. His contribution will beautifully complement those of our student speakers, senior Olivia Gentry and Ann Marie McNeely '16, and our keynote speaker, Stephen Dubner '84. I hope you will all tune in on May 16 at 11 a.m. to help us honor our newest class of alumni!
Throughout the spring semester, our students, faculty and staff continued to find ways to serve our university and local communities. Here are two such examples:
Department of English faculty member Donna Akers transformed the final project in her Business Writing class to allow students to give back to their communities by working with local businesses, organizations and causes.
Appalachian's Food Resource Hub has continued to provide food and personal care items for the Appalachian Community since we transitioned to virtual working and learning in March.
Though the Appalachian Community has rallied to help those in need, many students across the university are still experiencing financial hardship. More than 1,200 students affected by challenges associated with COVID-19 have applied for emergency aid since we implemented the Mountaineer Emergency Fund. You can learn more about the significance of this fund to our students' success, donate to the fund or apply for assistance here. My sincere thanks to all those who have supported this critical student resource.
While we continue working through answers to many important questions, we will make every decision with the safety of the Appalachian Community as our top priority, and we will approach each day as we always have — as Mountaineers, together.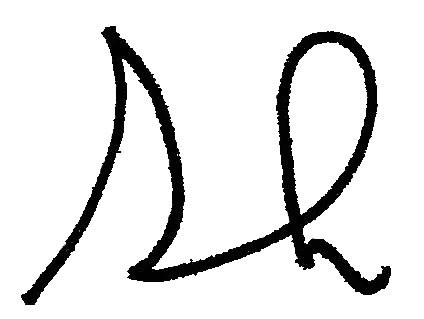 Sheri Everts, Chancellor
Video transcript
Chancellor Everts: Today, I express my heartfelt thanks to Appalachian's faculty and staff.
You have discovered opportunities amid these unimaginable and unprecedented challenges.
You have provided solace, encouragement and perspective to those in our community while continuing — from a distance — to sustain relationships with our students and with one other, and you have given generously to students in need.
Thank you for serving as teachers, researchers, subject matter experts, mentors, role models and friends. Because of you, we are the premier, public, undergraduate university in the State of North Carolina. Because of you, we will move forward through uncertain times, certain that we have the right people in place to become even greater in the face of adversity.
I am proud to work among such remarkable professionals, and look forward to continuing our work together.
Thank you.