COVID-19 update from Appalachian State University — week of April 27 – May 1
The last day of classes for Spring Semester is behind us and exams are officially underway. We send good thoughts and well wishes to our students and faculty as they navigate this busy time made all the more challenging by our present circumstances. We continue to move forward in all aspects of university life. Below are updates on topics of importance to the Appalachian Community:
Spring Commencement
Our academic year will culminate with Appalachian's virtual Spring 2020 Commencement ceremony on May 16. The ceremony will feature remarks by Olivia Gentry, who is earning a degree in public health in the Beaver College of Health Sciences and representing our undergraduate students, and Ann Marie McNeely, who is representing the Cratis D. Williams School of Graduate Studies and earning an Ed.D. in educational leadership. They both have compelling stories to share. I am also very pleased to announce alumnus Stephen Dubner '84, recipient of the Appalachian Alumni Association's 2012 Distinguished Alumni Award and co-author of the "Freakonomics" book series, has accepted our invitation to speak at this very special event. We are thrilled to welcome — virtually — Stephen home to Appalachian. In addition to being one of our most distinguished alumni, he is a celebrated interdisciplinary thinker. I am certain his perspectives, always astute and insightful, will prove meaningful for our graduates and all who join us for this special ceremony. We have another exciting addition to our commencement program that we think will make this event even more memorable. I will share more information on that soon, so stay tuned!
Fall 2020 Semester
We recognize that many in the Appalachian Community are eager to know our plans for the upcoming Fall Semester. Prepared by the experience of this semester, informed by Governor Cooper's timeline and supported by the knowledge and experience of UNC System Interim President Roper, we are planning to have students and faculty return to classrooms and labs in the fall. I would like to share with you how we are planning for this.
Our learning environment has been fundamentally changed by COVID-19, and Fall Semester 2020 will not look like Fall Semester 2019. We recognize returning to campus without a COVID-19 vaccine will present new challenges. We will take every precaution to maximize safety and limit exposure for those who are vulnerable. Learning environments will look and feel different, as will student living environments. Provided the conditions for re-opening our state are met, we will be ready.
Personal protective equipment, access to testing and new standards for cleaning and sanitizing our working and learning environments will be in place.
We will carefully adhere to recommendations for limitations on crowd sizes, exposure to vulnerable and high-risk populations and other strategies for mitigation.
We will develop new incentives for research and teaching practices that are adaptable and responsive to the intrusions of COVID-19.
Phase One of our newest residence halls project, which includes Thunder Hill and Raven Rocks halls, will be complete, allowing additional capacity and flexibility for us to manage new challenges presented by communal living environments.
Community events, experiences and gatherings will be different, but we will be together — face-to-face — in ways we will not have been for five months.
In the midst of uncertainty, one certainty is our return to campus will be implemented with the safety of our campus community at the forefront of every decision.
CARES Act funding
Following all guidance provided by the U.S. Department of Education, we are working quickly to finalize our plan to disburse the student aid portion of our CARES Act funds to eligible students. Our top priority is to support our students and ensure they have the means to complete their degrees, despite this unexpected and unimaginable situation. Our Financial Aid team has been working on a disbursement plan to prioritize students who are faced with additional expenses and those with urgent needs brought on by the disruptions of COVID-19. The funds will be paid directly to students. We will share further information about this soon.
Faculty experts
Appalachian's focus on applied research and its history as a rural-serving institution of higher learning also position us to identify and solve issues presented by this extraordinary time. As I shared with Faculty Senate earlier this week, nearly 40 faculty representing about a dozen disciplines have come together to develop research clusters to generate information, knowledge and solutions surrounding the impacts of COVID-19 on our community and region.
With no comparable circumstances in recent history, we are only beginning to see the effects the novel coronavirus will have on our region, our state, our nation and our world. Our faculty are adept at exploring local issues within a global context and preparing our students to do the same. With faculty guidance, our students will be addressing challenges, solving problems and maximizing the opportunities presented by this time in history for generations to come. Our faculty are truly shaping the future of our world.
We are all fortunate to be part of Appalachian State University — an epicenter of innovation, research, service and compassion.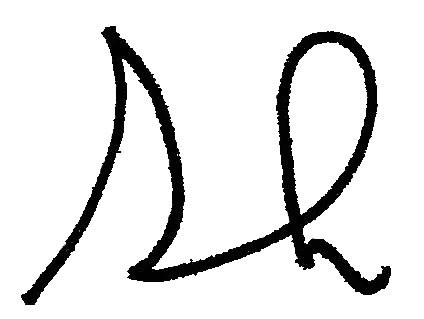 Sheri Everts, Chancellor