COVID-19 update from Appalachian State University — week of April 20–24
On Monday, we will start the final week of classes for spring semester. Final projects, exams and end-of-year celebrations look quite different this year, but our faculty, staff and students have rallied to find opportunities in adversity and to make the most of every situation. I would like to share some important updates about topics of particular interest:
Fall semester:
I am encouraged by Governor Cooper's plan to lift restrictions as the metrics across the state support such a move. At the UNC System level and on our campus, discussions about what is possible for fall semester have been robust, creative and engaging. In meetings with my leadership team, I have asked them to view our operations differently and to consider options broadly, creatively and ambitiously. We are looking at every option that will allow us to welcome our faculty and students back to their classrooms and labs this fall. Our faculty and staff have been problem-solving numerous contingencies and mitigation strategies, and this work is what will make it possible for us to emerge from our stay-at-home status with solid recovery options in place. These times call for us to think beyond what we have always done and develop adaptable solutions, and you continue to demonstrate your talent and conviction in this regard. Thank you for your continued dedication as we move toward a return to campus.

Spring 2020 Commencement:
This year's Spring Commencement will be unlike any event in Appalachian's history. While we wish we could be together in the Holmes Convocation Center, our university's first virtual commencement ceremony will retain as much pomp and circumstance as possible as we honor this tremendous milestone. Many thanks to the members of our virtual commencement committee — made up of 24 faculty, staff and students — who are working tirelessly to ensure our event will, beyond doubt, be a special and memorable occasion! The virtual commencement will broadcast Saturday, May 16, at 11 a.m. on appstate.edu and on the Appalachian State University Facebook page, and a recording will be available to continue sharing with family and friends. May and August graduates will also be invited to attend a special commencement ceremony in their honor in December.

CARES Act funding:
We continue to receive guidance from the U.S. Department of Education about CARES Act funding. The direction for disbursing the funding for students, as well as for how we may use the institutional funding, is extremely complicated and involves much oversight, but we are dedicated to providing financial relief to our students, especially for those hardest hit with financial challenges that are presenting obstacles to completing their degrees.
We will continue to regularly share additional information and updates on these important matters. My weekly updates and additional information for campus about the university's response to COVID-19 are posted to the university's dedicated coronavirus website.
As we plan for the future, this is a time of year when we look back at the accomplishments of the academic year, and for many of our students, their academic careers. On Monday, I will share an end-of-year report with the Faculty Senate, and as I review this extraordinary year and the many challenges it has put before our community, I continue to be uplifted by the insights of our faculty.
In a recent nationally published article, Dr. Andrew Koricich, associate professor of higher education in the Reich College of Education, offered his thoughts on how COVID-19 will impact students from rural communities. He wrote, "None of us get to sit this out, because we're going to be in a very different world. And I want to be in a world where folks from rural communities are in a position to start speaking up more and being heard better. So we need those folks to come back to do the work that we have to do." Thank you, Dr. Koricich, for underscoring our important legacy as a rural-serving institution.
The academic mission is our greatest endeavor and the work of our students is our greatest legacy. I am proud to share the dedication to this ultimate goal with you, and I continue to be inspired each day by our faculty, staff and students.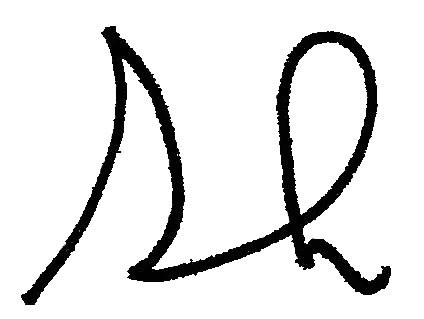 Sheri Everts, Chancellor