January 2020 AppDate Alumni Newsletter message
Tuesday, January 14, 2020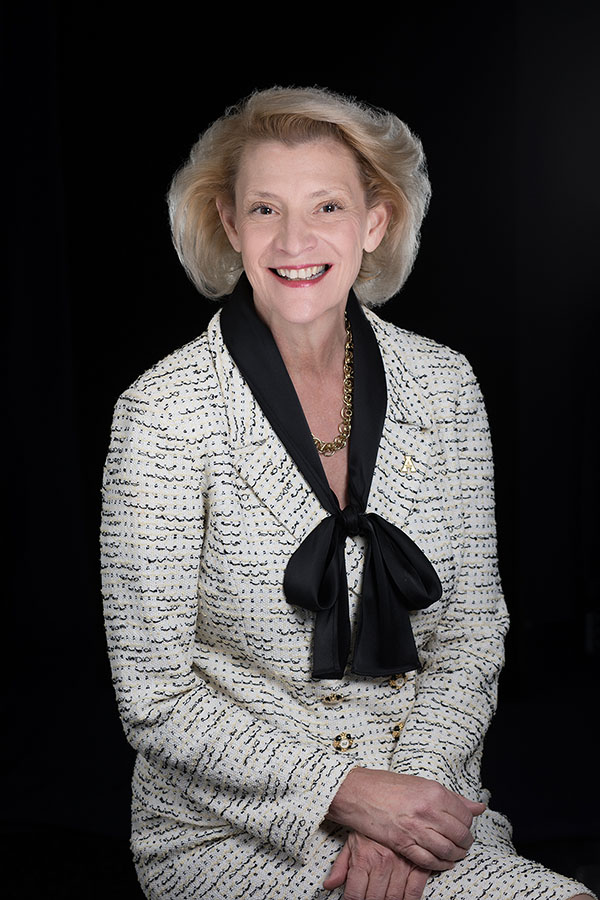 AppDate, the January 2020 Alumni Newsletter
Tuesday, January 14, 2020
Chancellor Sheri Everts' message to alumni
Happy New Year, Mountaineers! Your support of Appalachian helped power many of our key moments in 2019 — from our Founders Day celebrations to the construction of a home for a local family in need. It was great to connect with you at signature events throughout the year, including on campus at Homecoming, and in many off-campus locations as well, including New Orleans, when the Mountaineers football team won its fifth straight bowl game. We appreciate all the ways you show your pride for Appalachian — on and off campus.
Our university also loves to share your successes. Our more than 130,000 living alumni illustrate the infinite possibilities of an Appalachian education — from reshaping how families think about healthy eating, to driving the future of sustainable automotive design, to illuminating stories on stage.
Monica Smith '94 is a celebrity chef who has appeared on Food Network shows such as "Guy's Grocery Games" and "Cutthroat Kitchen" and lent her culinary talents to several charity fundraisers, including an event sponsored by NFL player Cam Newton and others benefiting St. Jude Children's Research Hospital.
James Holton '15 is senior crew leader in Tesla's Milpitas, California, business unit, where he contributes to product development, innovation and efficiency. He enjoys the fast pace of working for one of the foremost companies for renewable energy in the world.
Cat Tate Starmer '98 is an award-winning freelance theatrical and architectural lighting designer who has designed lighting on and off Broadway, as well as in restaurants, hotels and casinos. Starmer also works with theater companies targeting the underserved and underrepresented.
We hope you will continue to tell us of your accomplishments since graduation, and we hope to see you on campus often. I think you will be amazed by the progress of the construction underway. Appalachian's enhanced infrastructure is a testament to our university's continued investment in the success of past, present and future Mountaineers.