August 2019 AppDate Alumni Newsletter message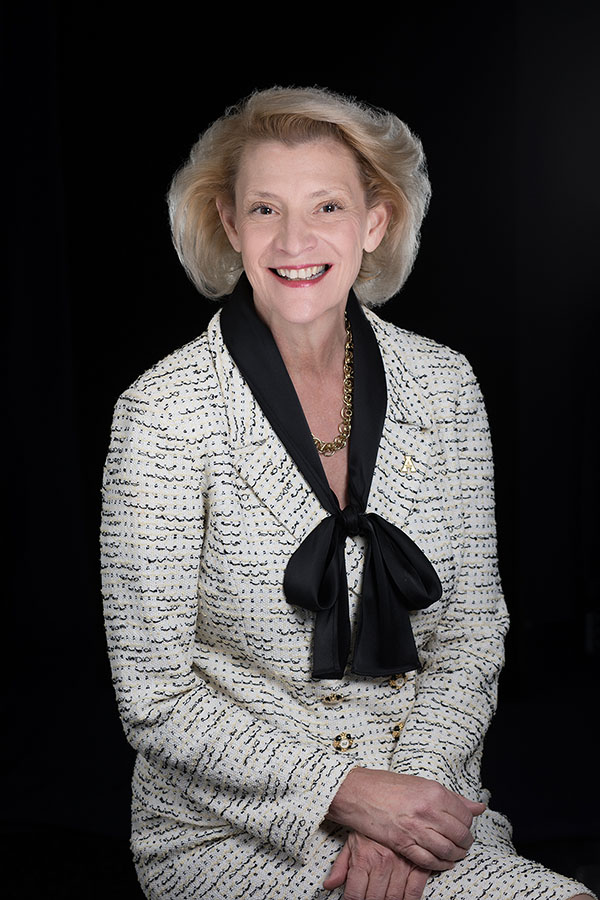 AppDate, the August 2019 Alumni Newsletter
Tuesday, August 20, 2019
Chancellor Sheri Everts' message to alumni
The first weeks of a new academic year are filled with excitement, anticipation and possibility, as I am sure you well remember. Appalachian is alive with that fresh energy as students settle in and start the fall semester. I think our returning students will be amazed by the significant progress we made over the summer on our construction projects. These are great strides toward building infrastructure that supports our educational mission, and we look forward to showcasing our campus during Black and Gold Convocation, Founders Day and the full slate of events the new academic year will bring.
We officially opened Appalachian's newest parking facility last week — one of many projects coming to fruition across campus. For the latest updates, I encourage you to visit the Appalachian's Future website. It features a construction update podcast about our residence halls and gives progress notes, answers frequently asked questions and shares interesting facts about the buildings' design and construction.
We hope you will come home to Appalachian as often as possible so you can witness firsthand the work taking place. In the coming weeks, we have Black and Gold Convocation, our first home football game and Founders Day. All of these are ideal opportunities to connect with the newest generation of Mountaineers, and also reconnect with classmates and professors.
I am pleased to share this year's Black and Gold Convocation guest speaker is one of our own — 2013 Distinguished Alumni Award recipient Dr. Harry L. Williams '86 '88 '95, a respected higher education advocate who serves as president and CEO of the Thurgood Marshall College Fund. Many staff, faculty and alumni also fondly remember Dr. Williams' service to Appalachian as associate director and associate vice chancellor in the areas of academic affairs, enrollment and diversity, from the late 1990s to the 2000s. He exemplifies the good our more than 130,000 living alumni contribute to communities around the globe.
During our second annual Founders Day, we will inaugurate a new tradition that honors our 120-year history of educational leadership. Members of the Appalachian Community will ring the Founders Bell for the very first time and be inducted into the Bell Ringers Society.
Thank you for helping us hold high Appalachian's rich history and traditions while moving steadily forward.