June 2019 AppDate Alumni Newsletter message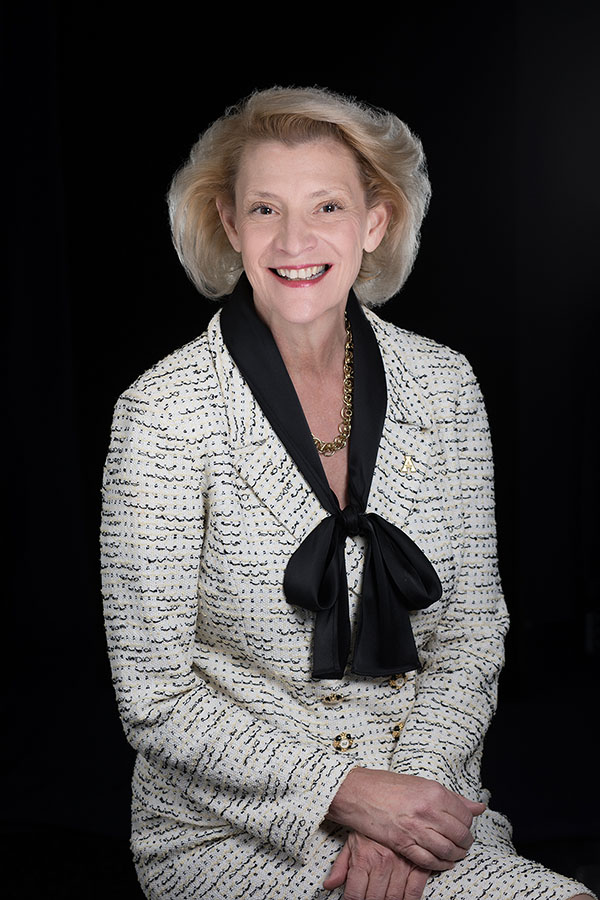 AppDate, the June 2019 Alumni Newsletter
Wednesday, June 12, 2019
Chancellor Sheri Everts' message to alumni
As part of Black and Gold Reunion Weekend, we inducted a new class of esteemed alumni into the Black and Gold Society and celebrated the 50th reunion of the Class of 1969. Alumni gatherings like these underscore the lifelong commitment to Appalachian exemplified by so many of you.
The results of a survey of the University of North Carolina System's 16 public universities also demonstrate the excellence of our System's graduates — a few of whom were recently featured on our news and events website, today.appstate.edu.
Notably, of the more than 8,000 Appalachian State University alumni surveyed, 42% reported being engaged in the workplace — seven percentage points higher than the average for alumni nationally. Our alumni also soared above the national average when reporting on measures of support — including professors and mentoring — and five elements of well-being (i.e., purpose, social, financial, community and physical).
Appalachian has a long tradition of advocacy for resourcefulness and resiliency, and several alumni are putting those values to work in the local community. A few examples:
Horse Helpers of the High Country dedicated a new solar barn with help from Matthew Myers '15, owner of Myers Solar and Construction, who donated $19,000 in labor toward the project.
As finalists in the U.S. Department of Energy's 2019 Solar Decathlon Design Challenge, two teams of Appalachian students from IDEXlab — the university's center for interdisciplinary projects — designed innovative, sustainable house plans for the Watauga County chapter of Habitat for Humanity and LIFE Village, a community for adults with autism and related challenges.
On the West Coast, James Holton '15 and Joey Appelmann '14 are helping shape the future of solar power in their work at Tesla, a global company specializing in sustainable energy and electric vehicles.
Their successes — and yours — speak to the efficacy of Appalachian academics and the value of the Appalachian Experience, and continue to establish Appalachian as the premier, public undergraduate institution in the state. Thank you for engaging with and championing your alma mater. Like you, I am always proud to be a Mountaineer!
Best summer wishes from the mountains.