February 2019 AppDate Alumni Newsletter message
Tuesday, February 12, 2019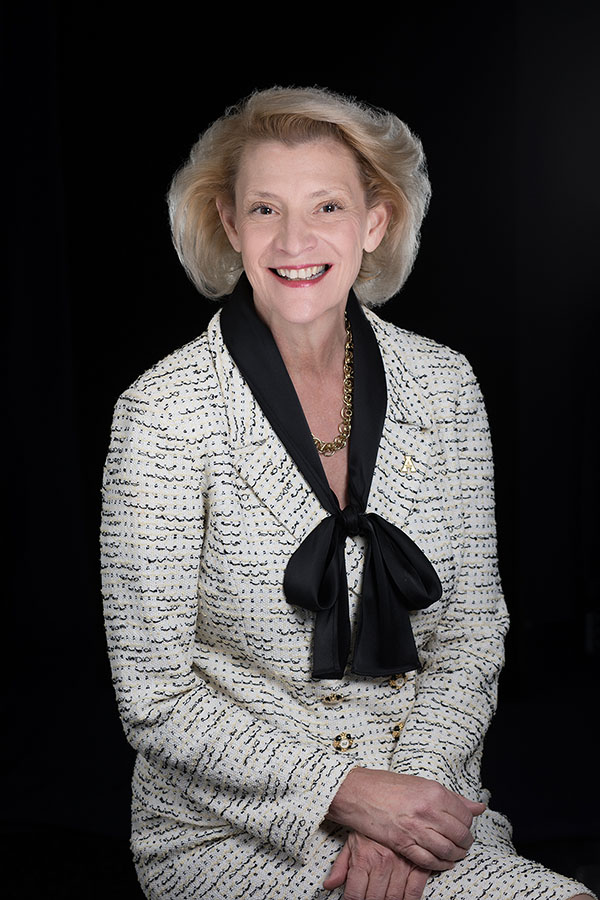 AppDate, the February 2019 Alumni Newsletter
Tuesday, February 12, 2019
Chancellor Sheri Everts' message to alumni
More than 95,000 Appalachian graduates live and work in North Carolina, making real and powerful differences in our communities and our state's economy. We have educators in every county in the state, meaning many of your children, extended family and friends are being taught by your former classmates. Given the level of their expertise, imagine the exponential impact of the 7,000-plus who are actively employed by schools in our state.
Early this month, I had occasion to see Appalachian alumni and educators in action when I visited our laboratory school, the Academy at Middle Fork, along with members of Appalachian's Student Government Association. Once again, I was overwhelmed by the caliber of teaching and by the engagement of the children.
Like these teachers and staff, you and members of the Appalachian Community contribute to the state's economic and social well-being in many other ways. I'll share a few revealing statistics:
In 2012, economists in Appalachian's Center for Economic Research and Policy Analysis estimated that the university's annual economic impact was worth $560 million to the local economy and supported approximately $36 million in additional taxes to local governments. While these numbers are critical to the local economy, they do not begin to capture the broader impacts to society at large that arise from the academic mission of the university.
Each year, our student-athletes read to hundreds of local schoolchildren. They doubled their number of recorded volunteer service hours in 2017–18 from the previous year, with over 4,500 hours.
According to Appalachian and the Community Together (ACT) service-learning classes and student clubs and organizations work with more than 160 local nonprofit organizations each year.
Our Police Officer Development Program allows current students to graduate as North Carolina certified police officers in addition to earning their four-year degrees. These students will become the law enforcement leaders of tomorrow in communities across the state.
A new Innovation Campus will allow us to foster business and workforce development, as well as entrepreneurship opportunities for students, investors and businesses throughout the region with an emphasis on creative and innovative thought and research. You will be hearing much more about this exciting addition to our campus in the coming weeks and months.
These accomplishments make me very proud, and I appreciate your efforts and engagement which continue the contributions Mountaineers make every day in North Carolina communities and beyond.