December 2018 AppDate Alumni Newsletter message
Tuesday, December 18, 2018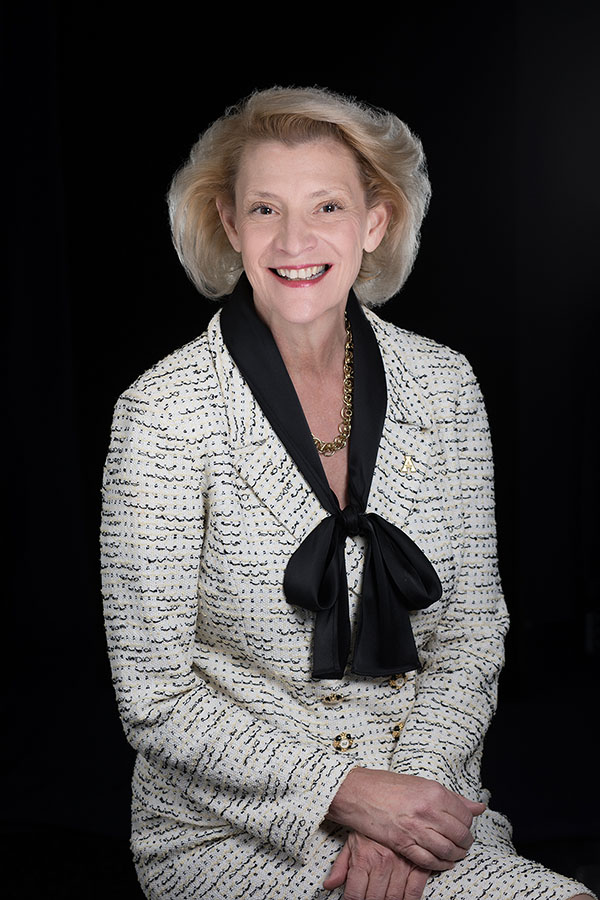 AppDate, the December 2018 Alumni Newsletter
Tuesday, December 18, 2018
Chancellor Sheri Everts' message to alumni
We close the 2018 fall semester with a few striking numbers: More than 1,600 students crossed the stage at commencement last Saturday; more than 15 inches of snow blanketed the campus during Diego; we hosted the very first Sun Belt Conference Championship Game; won our fourth bowl game in so many years; and hired one terrific new head coach!
Congrats to our graduates
Twice each year, I have the privilege of addressing our graduating students. I am mindful of the years of diligence and hard work it has taken for them to reach this point, and of the sacrifices they and their families have made to enroll and succeed here.
I am sure you recall the elation and anticipation of moving on after graduation. I hope you will take a moment to read about some of your fellow alumni and their successes since graduation. You are an impressive group! I am confident the newest graduates of the Class of 2018 will have equally impressive stories to share.
The big snow
As we dug out after Winter Storm Diego, our campus fared well. We made some adjustments for exam week, encouraging faculty to offer online options. Crews worked nonstop to clear roads, sidewalks and parking areas, and students took breaks from studying to play in the snow. You may have seen a group of them waving to family and friends alongside Jim Cantore from The Weather Channel, who was reporting live from Boone over the snowy weekend.
Below you can find links to news stories we published about the record-breaking snow:
Go Mountaineers!
Four bowls, four wins! It's great to be a Mountaineer! Thanks to our football team and their coaches for an outstanding season and to each of the loyal fans who represented in New Orleans. We can all look forward to a great 2019 season and No. 5 under the leadership of new coach, Eliah Drinkwitz.
I am especially proud of all of our student-athletes — both on the field and off. Appalachian's most recently lauded student-athlete graduation success rate is 85 percent. In fall 2017, Appalachian Athletics posted its 11th consecutive semester with a grade point average above 3.0 for Mountaineer student-athletes. The 2017 fall semester GPA was 3.07 for all of athletics.
Read about one recent student-athlete alumnus — Demetrius McCray — who, after playing in the NFL for four years, returned to Appalachian to graduate last Saturday. Congrats Demetrius and all the fellow student-athlete graduates.
This has been an extraordinary year. Our future looks promising, too. Keep up with all the progress here — we are updating regularly. I also invite you to follow my Twitter and Facebook pages, and stay in touch with what's happening at Appalachian.
My best wishes to you all for a safe, restful and happy holiday.